Common Eye Disease
Glaucoma is extremely serious, but it's also common in those who are elderly. Anyone can get glaucoma, but the older you are, the higher your chance of developing it. This eye disease can cause you to lose most of your vision and even lead to blindness. Glaucoma can progress once you have it, and it's essential to have early detection to get treatments for it. Several ways to treat the condition and slow or stop its progression. Read below to find out how The Center for Eye Care and Optical in West Islip, NY, can help.
What Is Glaucoma?
When the optic nerve located in the back of the eye gets damaged, this causes glaucoma. The nerve usually gets hurt because the pressure inside the eye is too high. A thick fluid is located inside the eye, and when there's too much of it, eye pressure increases, and the nerve becomes damaged. This damage affects how images go from the optic nerve to the brain, and it's the number one cause of blindness in people 60 and older.
Losing Vision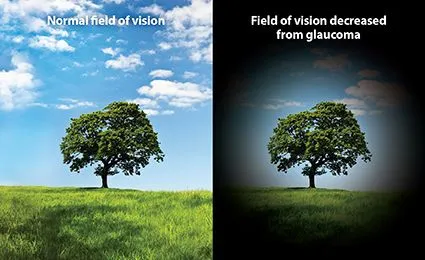 When glaucoma first starts, you may see no signs of it. However, the symptoms generally come as the condition progresses. Patients begin to lose some vision as the condition worsens. Things start looking dim, and the patent will have visual blind spots in different areas of their sight. In addition to losing vision, this eye disease can cause eyes to turn red and be painful. Once there is vision loss, our optometrist cannot recover what's been lost. That's why it needs to be found as early as possible to treat it.
Glaucoma Causes
Damage to the optic nerve is the cause of this disease, and there are a few ways this can happen. Glaucoma happens when too much pressure inside the eye can cause several problems.
Fluid drains regularly as more liquid is made. If something disrupts the regular drainage, this can cause damage. Some people have a genetic reason for having more fluid in their eyes. If you have a family history of glaucoma, you are more likely to have this happen.
See Our Optometrist
To see an optometrist in West Islip, NY, call our office to make an appointment for glaucoma testing as part of your annual eye exam. The Center for Eye Care and Optical is always available to help those in need. We are dedicated to every patient that walks through our doors. Call our office today at (631) 422-1110 to schedule an appointment.